Unknown Photo Prop

(#490)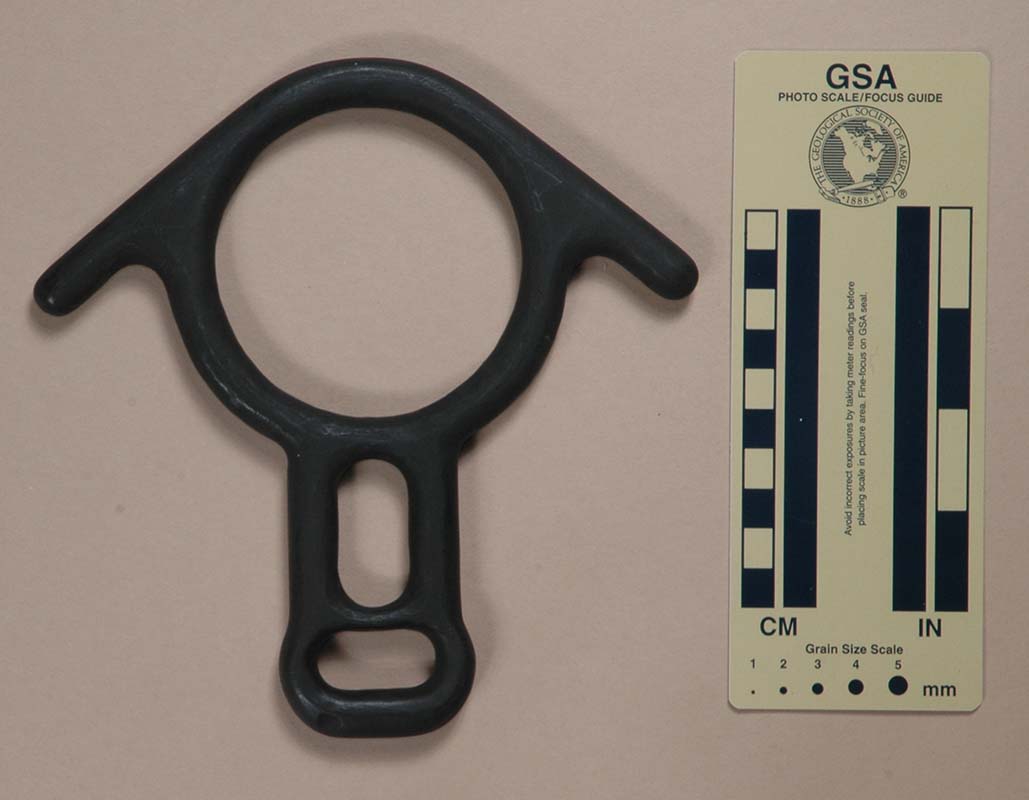 Warning:
UNSAFE: Decorative use only!
Technical Details
I acquired my Unknown Plastic Photo Prop from John E. Weinel, Inc. in 1994.
This eight is 167 mm. tall, 165 mm. wide, 17 mm. thick, and weighs 87 g. This is not a real eight; instead, it is a plastic eight made as a photo prop.
There are no markings on this eight.
Perhaps it was intended to be a prototype design - one would like to think so - but I've never seen a production eight of this shape. It has two belay slots, but they are not arranged to be used simultaneously.
For far more content, use a larger monitor and a full-width window.
Hundreds of cell phone users complained and asked me to for a simpler, mobile friendly site. In particular, they wanted me to limit each page to a small number of pictures and minimize my use of text. This new site provides what they asked for.