---

Mammut Klettersteigset

(#785)
Technical Details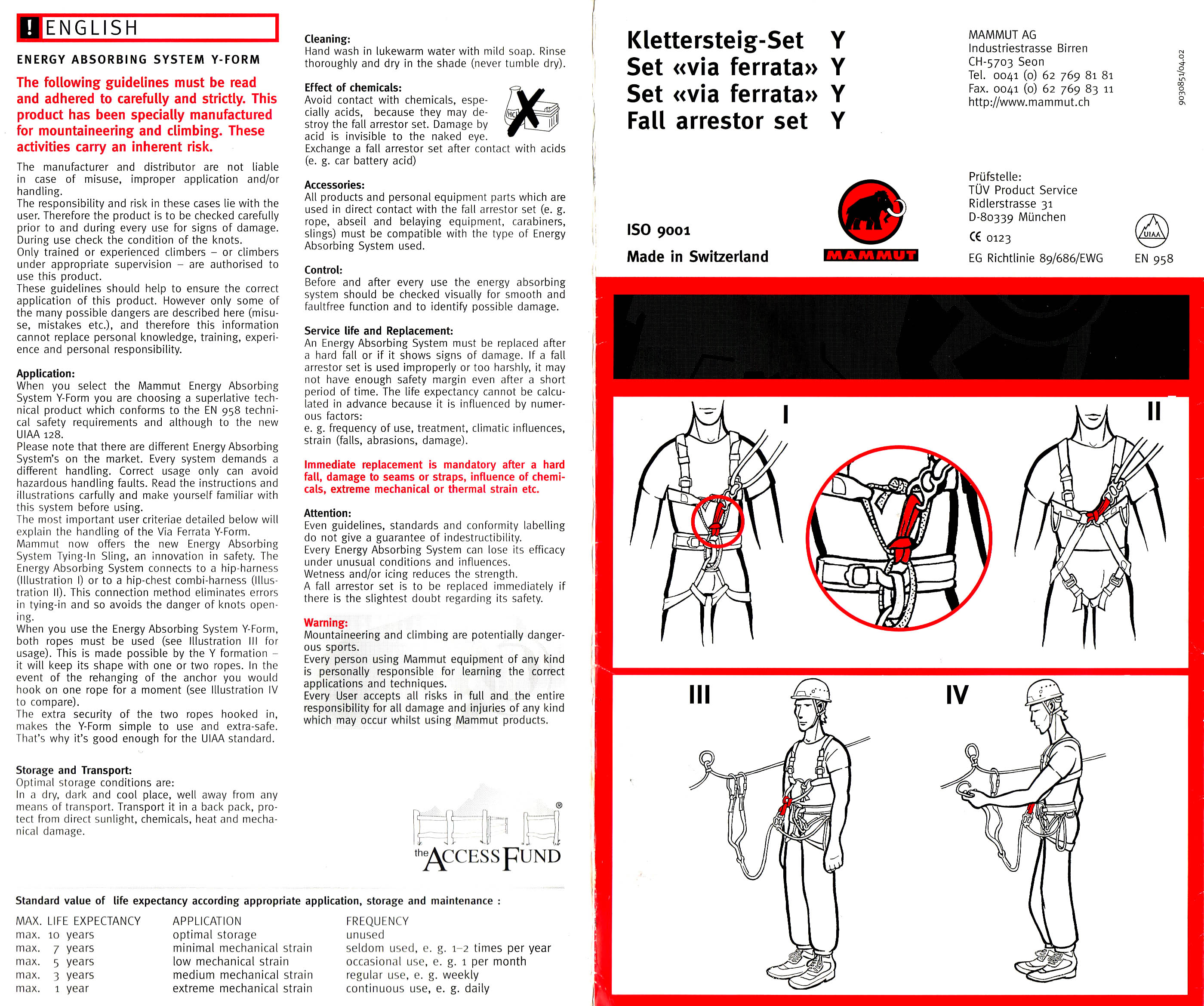 I acquired my Mammut Klettersteigset from Inner Mountain Outfitters in 2003.
My Mammut Klettersteigset kit weighs 437 g. The braking plate is essentially the same as the Climbing Technology anchor brake but the markings are different. The 11.5 mm. diameter cord supplied with the Klettersteigset was sewn into a loop at each end, with about 115 cm. between loops. The stitching was plastic covered. One end (shown) was free, the other had a plastic ferrule with a sewn bight of 19.5 mm. chain-stitched webbing passed through it. A locking carabiner was sewn at each end of the webbing. One end of the webbing is 40 cm. long, the other 46 cm. Finally, a 20 cm. loop of 19.5 mm. webbing is sewn to the brake plate.
The front of the brake plate is stamped "MAMMUT CE 0639" and "0102." The rear is stamped "USE ROPE | UIAA ø10.4" with a circle around the "|."
The Mammut Klettersteig is designed as a dynamic cow's tail for use on via ferrata.