Vertical Supply

(#647)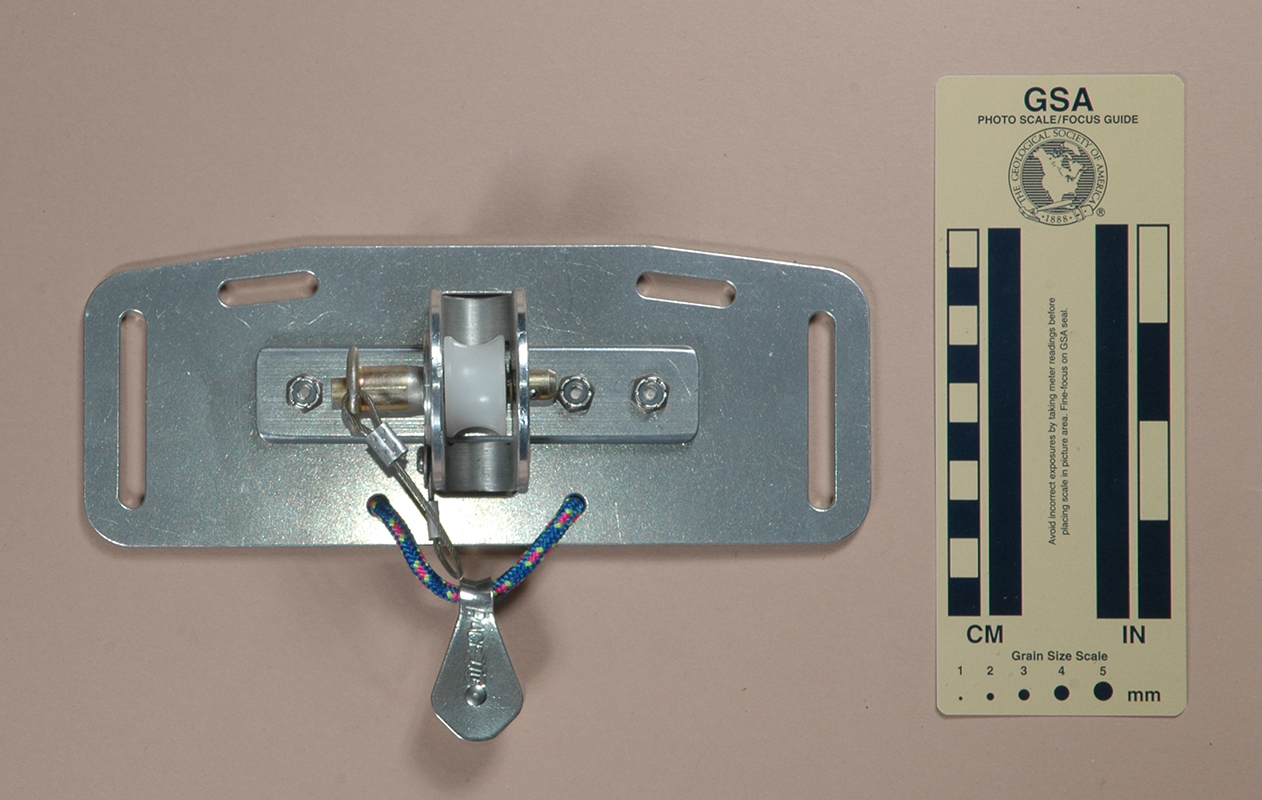 Technical Details
I acquired my Vertical Supply box from Vertical Supply at the 1993 Old Timers Reunion.
My Vertical Supply is 77 mm. long, 202 mm. wide, 54 mm. high, and weighs 268 g. It is a single channel chest box consisting of a stainless steel back plate with a Simmons Roller attached by passing an aluminum bar through the roller slots, and then bolting the bar to the back plate. The back plate has 51 mm. tall vertical slots for attaching the box to a chest strap and 25 mm. wide horizontal slots for attaching shoulder straps. A rectangular holes in the back plate provides clearance for the Simmons Roller shell. Two 5 mm. holes near the base of the plate allow hanging a bungee pulley on a short length of accessory cord.
The Simmons Roller is stamped "SIMMONS." The quick release pins are each stamped with "AVK 55207."
The stainless steel plate makes this box heavier than it needs to be, and I feel that it is too bulky as well.
If the holes in the back plate looks like the ones on the Bassett Metal Studio box, its because Carroll Bassett founded both companies.
For far more content, use a larger monitor and a full-width window.
Hundreds of cell phone users complained and asked me to for a simpler, mobile friendly site. In particular, they wanted me to limit each page to a small number of pictures and minimize my use of text. This new site provides what they asked for.