---

Progressive Rescue Solutions PRG

(#1575)
Technical Details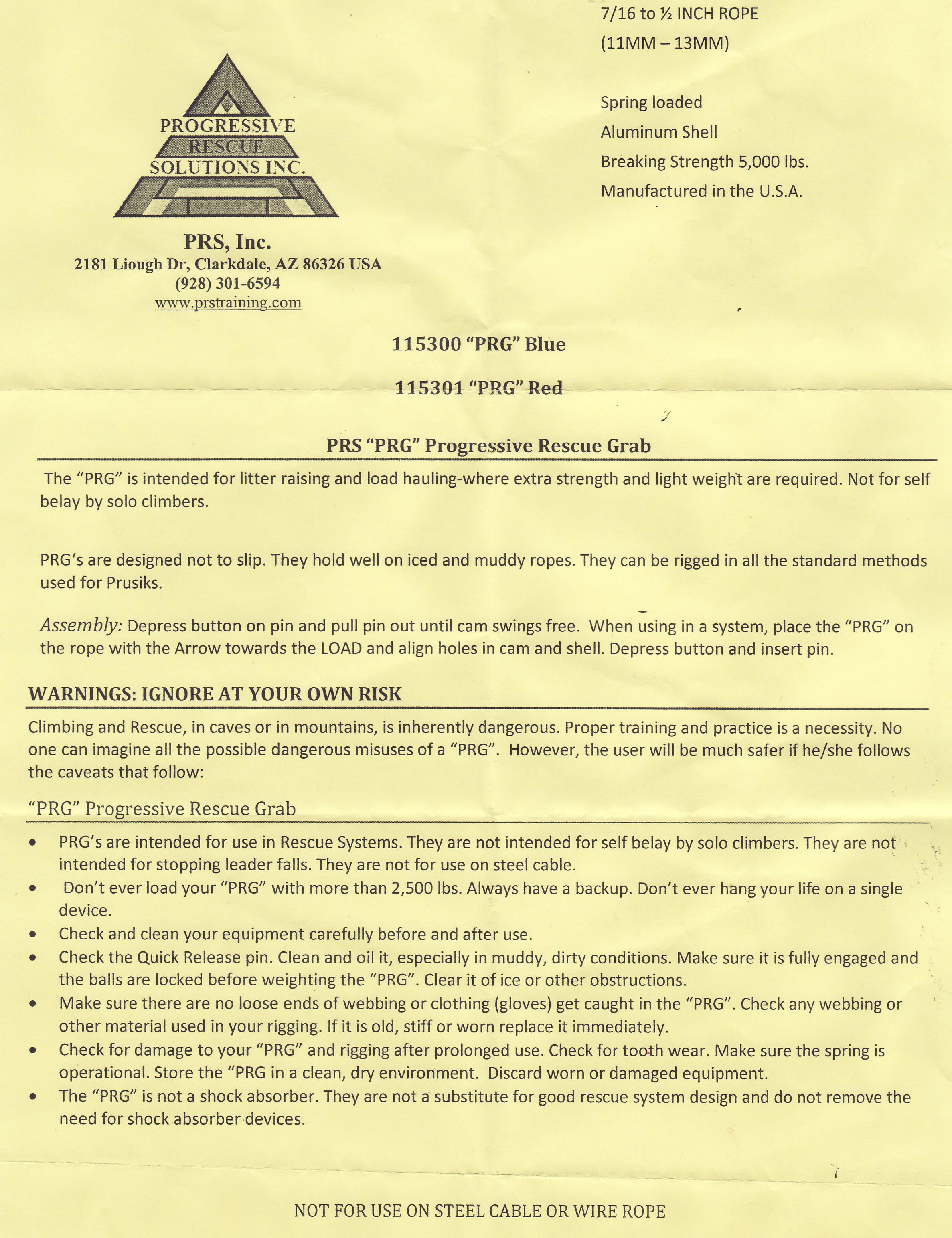 I acquired my PRS from prstraining.com in 2012.
The PRS is 103 mm. tall, 99 mm. wide, 58 mm. thick, and weighs 253 g. The shell is made from 4.6 mm. aluminum sheet. The rope channel is 16 mm. wide. The cam is forged from aluminum alloy then hard anodized. The cam radius increases from 14 to 32 mm. over an angle of 103°, giving a 25° cam angle. There are nine rounded teeth on the cam. There is a cam spring that appears to be a shorter version of the Gibbs Replacement Spring Kit, with only 61 mm. between the crimps. Instead of a shoulder, the QR pin has a three-piece washer fitted to a turned groove. Bead chain is used for the QR pin keeper.
Each side is printed with "PRG" in qoutes and an up-pointing arrow labeled "LOAD."
This is obviously a descendent of the Gibbs/ASR ascenders. The thumb tab has a sharp end that is not present on the corresponding Gibbs/ASR. If you don't like it, it would only take a moment with a grinder to round this off.